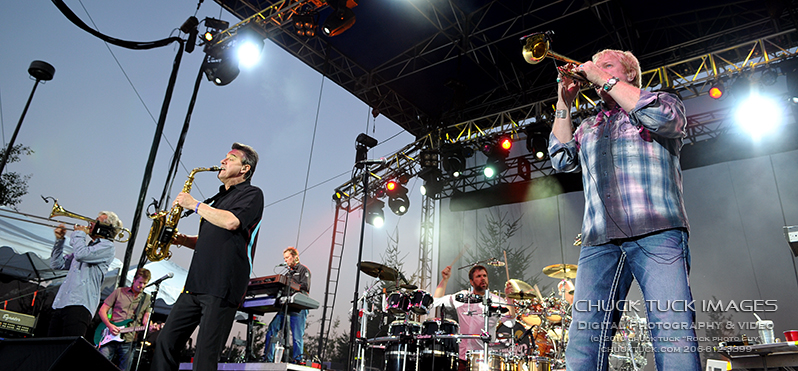 Sometime between the Fall of 1966 and early 1967, the band Chicago Transit Authority was formed, and shortly after became better known as Chicago.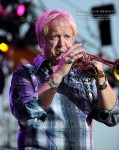 Now, 40 years later, numerous lineup changes, and 100+ million records sold, they continue to forge a path that few recording groups have and can maintain.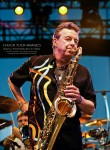 Gone is the distinctive voice of Peter Cetera who most of us remember as the voice of Chicago up until 1985, left for a successful solo career.  Although several of the members from Chicago shared vocals, Cetera's was the main voice, which has now been replaced by various members of the band taking their turn at singing such memorable songs as: Feelin Stronger Everyday and Wishing You Were Here; just to name two.
There of course was so many more memorable songs that the band had which featured the vocals from the other members of the band which were just as big a hit.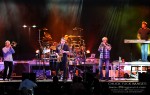 The show that I went to was an overall success both for the band and fans.  With a perfect night for a concert and hit after hit, everyone was just happy to be in one place celebrating and singing.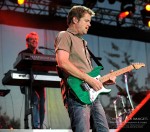 The vocals weren't always perfect at times, but the music and memories is what carried the band into the stratosphere of satisfaction for everyone that night.   The band has also reached far beyond just music, they carry a message of freedom and happiness to be shared by everyone.
Towards the end of the concert the bands patriotism shined with the dropping of the American flag as the backdrop to the stage; it was stars and stripes at its glory with colored lights and shimmering stars above.  What a perfect end to a spectacular night!